Hello readers of Smoothie Girl Eats Too! When Deb asked me to do a guest post, I was so honored! This is my first guest post so I am very excited. My name is Erika from
Dancing Around the Kitchen
. I am a mother of two trying to balance work, home, parenting, teaching dance and staying healthy. I would call myself a dabbler afraid of complete commitment. Meaning, I dabble in raw, vegan, baking, yoga, running, etc. As you can see if you visit my blog, I am not really committed to any one lifestyle. But I love how the blog world has opening up my eyes to how others live and eat. I love to try raw recipes but the next day, you will find me baking some ridiculous dessert full of butter, eggs, white flour, etc. The only thing I can commit myself to is the pursuit of balance.
When Deb asked me to do a post, she had two topics to cover.
1. What are the 3 best pieces of advice you have ever received.
2. What is your absolute favorite recipe in the whole entire world.
So here we go!
The first two pieces of advice were from my mom. She is my very best friend and had she a better business sense, she would have been Martha Stewart, except not a felon! :)
She always instilled in me that "Everything in Moderation". She and I definitely struggle with this, but I think it is it can be great advice for any part of life. Of course, eating is the first thing that comes to mind. My mother was a great cook and she did not always cook low fat or low calorie (who knew back then) but the meals were always balanced. Protein, starch (no one called it carbs yet!), veggies. We were not allowed to get away with just eating one part of the meal. And of course, there was always dessert. Usually homemade which was even better. But the "Everything in Moderation" can also pertain to work, exercise, etc. Deb is the first one to talk about the perils of over training. And of course all work and no play makes Erika a dull girl! So there you go. Moderation is key.
The second piece of advice from my mom was after my daughter was born. This specifically refers to parenting, but again, it can be used it so many ways. "Don't create any habits you don't want to have to break." As a parent, there are so many opportunities to create habits, both good and bad. Do I want to deal with my children liking to eat fruit and vegetables when they are hungry? Yes! Do I want to have to be a short order cook and make an 'adult' meal and a 'kids' meal every night? No way. So I never made my kids a separate dinner. They ate what we ate from day one. If that meant grilled salmon, spinach, or other scary adult foods, they ate it. Don't worry, I am not claiming my kids are perfect. I just try to be aware of how letting them do something today might impact the tomorrows.
And I think as an adult, I have learned a lot from this little nugget of wisdom. Do I want to have good habits? Like eating healthy snacks, staying active and getting plenty of sleep? Yes. I don't want the bad habits and it is up to me to create them or deter them. They are much easier to try and not start them in the first place than break them later. Ask any smoker how much easier it would have been to walk away from the first cigarette than it is to walk away now. You are in control of your own habits (and your kids' habits if you are a parent) and keep that in mind if you start to notice a pattern.
And third piece of advice is from my dad. "Don't do anything half ass." Sorry, but that is how he said it. I might not commit to a huge lifestyle change but if I am going to invest time in something, I will give it my all. If I am going to spend the 30-60 minutes working out, I better not be "phoning it in" to quote Jillian Michaels. My problem sometimes is that I take on too much sometimes so even though I am not consciously doing something half ass, I am spread too thin. I think I basically summed up most women these days! My remedy is to try and only do things I really enjoy and setting limits. Blogging for example. It fulfills something for me and I have decided that if I can get a post out every other day, I can commit to doing my best without losing focus or just posting crap for the sake of posting. My cake decorating is something I had to give up. I could not commit to doing a great job and I was not willing to sacrifice the quality. Pick the things you love to do and commit to doing them 100%.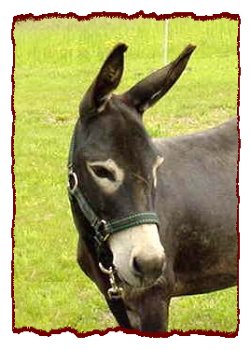 I hope the three pieces of advice help you in some way. If not, maybe this recipe will! There are so many recipes that I love, but this one is so versatile. Plus it is easy. Now, if you don't eat meat, carbs or dairy, sorry, but this recipe is not for you. But if you do, give it a try. I promise, everyone loves it. We call it Ham Roll. Not sure where the name came from, but it works.
Ham Roll
one pound of store bought pizza dough - not the canned stuff, the bagged dough from the bakery
6-7 eggs, depending on their size
6-9 thinly slices of black forest ham
american cheese
parsley
salt
pepper
garlic powder
olive oil
1. Take the dough out of the bag, you can also make your own, and let rest on a pizza pan greased with olive oil. I use the rectangular pizza or jelly roll pan.
2. Stretch the dough until it is the size of the pizza pan.
3. Lightly scramble the eggs. They do not need to be cooked all the way, because they will cook further in the oven.
4. On the stretched pizza dough, layer the ham slices, american cheese slices, and then the eggs. Sprinkle with salt, pepper, and parsley.
5. Going from the long side, roll the dough up into a log and seal when you get to the end. Also seal each side. You should have a log the length of the pizza pan. Top the dough with salt, pepper, and garlic powder.
6. Bake at 350° until browned, probably about 30 minutes.
7. Let cool and then slice.
Here is why this is so versatile. I have served this with some fresh fruit for breakfast or a salad for lunch and dinner. It is like a very large portable breakfast sandwich, but it is so good for any meal. Anyone who has had this raves about it and yet it is so simple. Back to balance...this is not exactly healthy. Ham and cheese up the calorie and fat content for sure. But like I said, pair 1-2 slices with a large salad and you have a balanced meal. I have also used the same technique but filled it with spinach, broccoli and mozzarella for a healthier version.
Thank you all for reading! I hope that you can find something I wrote useful! And thank you Deb for allowing me this opportunity! Have a wonderful and safe trip!
E